Saving Your E-Sanity During The Holiday Season | Unroll Me
As soon as the first sip of a perfectly crafted Pumpkin Spice Latte is consumed, the mad dash of the holiday season begins. From big box retailers advertising "early bird" holiday sales, to daily reminders of "fall's best scents" sent to your inbox, the influx of holiday marketing seemingly begins earlier each year. With cookie swap recipes to collect, Venmo requests to send for various combined gift purchases, and a plethora or calendar invitations to answer for holiday revelries, the holiday season can certainly become unbearable after deleting thirty coupons for the local high school's production of "A Christmas Carol." With so many electronic stressors threatening to wreck your eggnog buzz, we've rounded up some helpful hints that will save your e-sanity faster than you can utter "Bah, humbug!"
Cyber Monday > Black Friday
Have you ever stayed up until 3:00AM for the joyous opportunity to drive through the snowy darkness to your local big-box retailer, only to wait in a frigid line filled with grumpy people? Did this result in waiting for two hours to see if you're one of two hundred people to snag a flat screen television for a reasonably discounted price? If so, you've most likely lived through the hellish experience known as Black Friday. Each year, this after-Thanksgiving tradition seems to creep up earlier and earlier, morphing entirely from a Friday-morning family activity, to a Thursday-night rush job that requires someone to leave Thanksgiving dinner festivities early, only to be granted $20 off this year's hottest toy. With fights breaking out in the toy aisles between grown adults, and multiple automobile accidents from boxes falling off of ill-packed pickup trucks, the entire Black Friday experience can swiftly become memorable in the worst way possible.
Luckily, with online retailers swiftly surpassing popularity versus traditional brick-and-mortar options, the concept of Black Friday has been reimagined as Cyber Monday. Without having to leave the comforts of one's couch, shopping deals similar in value to Black Friday can be found via online retailers during the post-weekend e-commerce bonanza. Swapping the in-person shopping experience in favor of an e-commerce value-shopping trek is a no brainer, but much like its physical counterpart, Cyber Monday comes with its own set of rules within the Wild West of e-commerce.
With many sites crashing on Cyber Monday, and others selling out of products merely hours after offering sales, Cyber Monday is most effectively shopped with a plan in mind. As most e-retailers announce their most popular deals in advance, creating a virtual shopping map akin to the outdated methodology of navigating the mall is key to success in the e-commerce realm. When digital advertisements for e-commerce sites are released pre-Cyber Monday, we encourage consumers to create an itemized action plan for the shopping day, rendering the actual experience to be concise, filled with purposeful shopping, rather than casual browsing.
Use Cash-Back Apps To Maximize Savings
Much like loyalty cards and coupons of the past, cash-back apps provide rewards for shopping on partner websites, merely in exchange for launching the e-commerce site from the cash-back app's browser. The app itself, in conjunction with featured retailers, garners commission from each user visit, and leverages its' commercial reach to garner the most aggressive cash back deals for consumers. In essence, the entire process is a win-win-win for all parties involved. Cash-back apps, like Ibotta and Rakuten, then allow users to purchase gift cards with their earnings, or to collect their earnings via PayPal. Counting users' cash-back status, these apps create a competitive spirit of saving, allowing users to share their success stories with other users, and even teaming up to save together. Additionally, many cash-back apps offer in-app games, bonuses, and other incentives for frequent users.
While the monetary gains are certainly a pivotal part of the allure of cash-back apps, the ease of use is certainly a secondary benefit. Without the need to clip physical coupons, or even utilize cumbersome coupon codes that result in typing in non-functioning nonsense for twenty minutes at check-out, the process is completely streamlined, and easy to navigate. During the holidays, when online shopping is ramped up for many individuals, utilizing these apps can result in getting hundreds of dollars back. If you must purchase an antique set of dishes for your grandmother, getting $20 back for them is an absolute treat.
Streamline Emails For Easy Management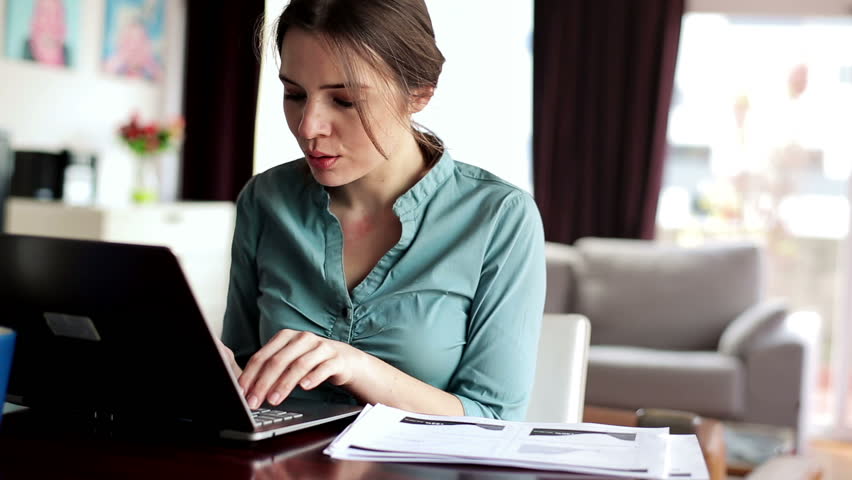 Do you find yourself hurriedly scrolling through endless spam, searching for that one wildly important email that seemingly got lost in a sea of useless email blasts? During the holidays, email marketing campaigns seemingly arrive via email by the second, each claiming to be vastly valuable. While some of these emails can be swiftly deleted forever, there's no feeling worse than misplacing a digital coupon for a local pumpkin patch, whilst at the entrance to said pumpkin patch. With an endless barrage of emails flooding inboxes daily, forward-thinking app developers are beginning to recognize the importance of keeping email services relevant, and offering solutions to offset the modern issues associated with traditionally flooded email.
The leading email management company, Unroll Me, provides all of the services needed to turn the holiday email experience from a sludgy mess to a winter wonderland! Not only does the free app provide much-needed unsubscription services, it creates a bespoke daily email digest that provides a visually stunning display of emails. Upon downloading the userful Unroll Me app, users are provided with an exhaustive list of email subscriptions currently associated with their email address, which regularly finds sneaky subscriptions that users didn't even know they received! From there, users can choose which emails to continue to receive, and which emails to permanently unsubscribe from. Throughout the holiday season, this allows users to unsubscribe from countless promotional offers they were guilted into signing up for at the register, and the downright bizarre e-versions of airline catalogs selling quilted cat pillows as gifts.
Gaining back full control over their daily email content, users can then fully customize what Unroll Me calls "The Roll Up," a daily bespoke collective of emails that reads like a carefully curated Pinterest board. Users can categorize emails, which results in a totally streamlined experience, perfect for keeping holiday emails organized by event tickets, coupons for goods, sales and marketing, and other factors. With the ability to dictate the timing of the daily Roll Up, users can dedicate a few quiet moments to enjoy the process of browsing their beautifully curated content over a hot chai latte in the morning, or when winding down in the evening during some much-needed quiet time.
Unroll Me does wonders to clean, organize, streamline, and modernize the modern email experience, rendering email relevant once more. During the holidays, the service remains integral for everyone who has a seemingly endless to-do list. In the event of holiday chaos, Unroll Me also maintains all categorized emails in a backup folder on users' email server, meaning that users no longer need to frantically search for accidentally misplaced candle coupons.
The Early Bird Gets The Worm
Many e-commerce sites begin sending promotional materials, and offering shopping discounts before the first snowfalls. Additionally, seasonal attractions begin ticketing months in advance, anticipating the rush of increased holiday traffic seemingly earlier each year. With so much that can be accomplished before the impending madness of the holiday season, the key to a successful holiday season lies in completing online shopping as early as possible, planning and organizing all outings in advance, and creating recipe and ingredient lists prior to actually needing them.
With many online retailers offering their full holiday lineups in early October, you can begin holiday shopping whilst pretending to be working. According to an article published in The New York Times, online retailers offer the best deals on Tuesdays, with many sales going live on Tuesday mornings. There's no better way to ease into the painful work week than with a little Tuesday morning online shopping!
Tracking Prices + Saving Money = Success!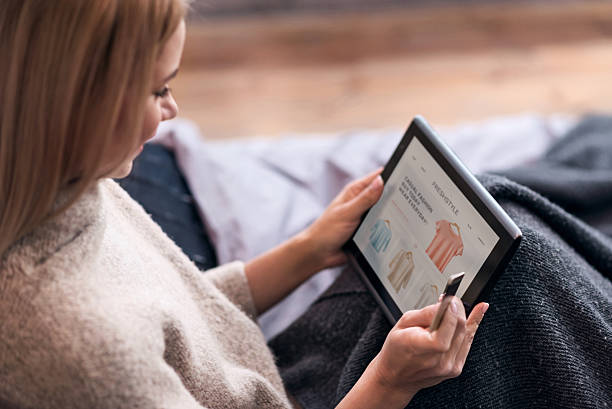 Have you ever paid full price on an item from an uber popular site like Amazon, only to realize that the item's price went down seemingly overnight? Various e-commerce sites are notorious for changing prices regularly, even without advertising sales, resulting in a game of chance when ordering items. With such inconsistency at play, overpaying for an item can be frustrating in the midst of the already heightened stress of the holidays. Luckily, sites like camelcamelcamel.com allow users to track pricing for specified items on a daily basis. By keeping tabs on items that need to be purchased, users can strike when the proverbial iron is hot, and they find a deal lower than the average price of said item. When coupled with starting the search early, this method is helpful for holiday shoppers looking to score the best deals on particular high ticket items.
Keep Tabs On Family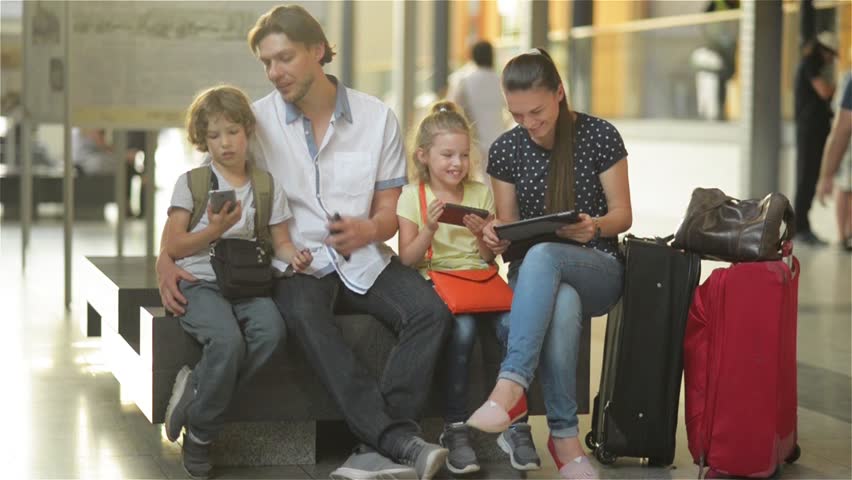 Though family schedules run the gamut of craziness on any given day, the holiday season makes it seemingly impossible to keep track of busy family members. Between various parties, children's activities, and entertaining out-of-town relatives, one wrong move can result in forgetting to pick up Aunt Millie from the airport. Even the most streamlined, organized, and connected families sometimes fall victim to the holiday chaos, and thus, keeping tabs on everyone becomes crucial during this time. Luckily, there are various options that fit the needs of every family, and work in real-time to showcase everyone's activities, edit and update calendar items, and ensure that everyone is accounted for.
Family calendar sharing apps like Cozi allow users to create customized calendars, separating each participant by color, making it easy to visualize each member's activity, and the ways in which these activities appear in the grand scheme of the entire family. For each event, users can create reminders, providing a much-needed system of accountability for each family member, and eliminating any confusion during busy times.
In addition to providing traditional calendar services, Cozi also allows users to create to-do lists, dinner plans, and grocery lists. Perfect for a family with teenagers whose chores may include picking up last-minute items at the grocery store, this function is ideal for families on the run who rely on each other's combined efforts to make dinner a plausible reality. During the holidays, when eating out is not only stressful on a family budget, but also not-so-friendly on the waistline, having home cooked dinners can be a life-saver for busy families who simply cannot flourish on Pigs-In-A-Blanket, and Grandma's sugar cookies.
Chefs, Start Your Engines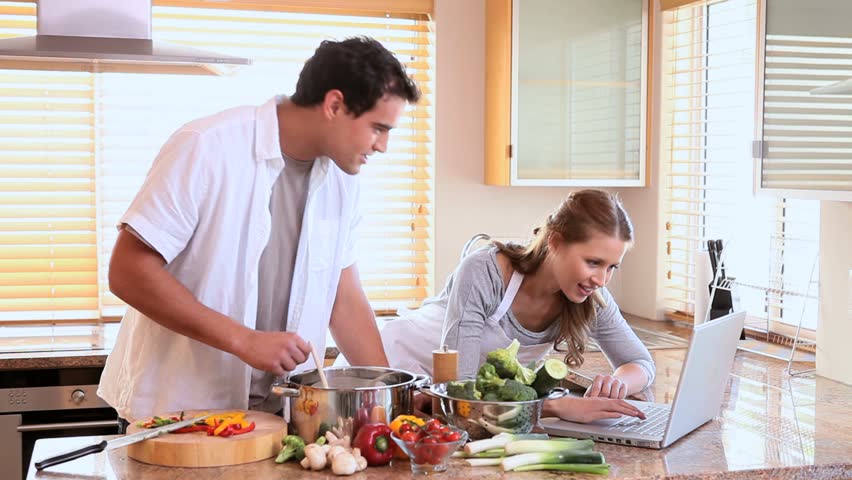 During the holiday season, everyone can be a star baker, chef, or even barista. From cookie swaps to potlucks, and edible gifts, the holiday season provides every possible excuse to indulge in delectable treats, hearty food, and seasonal favorites. With the merriment of extensive holiday partying comes the responsibility to "just bring a dish". For non-professional chefs, being told to merely "whip something up" can render feelings of terror.
Luckily, there are various app options that make it easy to plan ahead in terms of ingredients, recipes, and even easy-to-follow instruction. Yummly, which functions as a souped up millennial version of Pinterest, allows users to create custom recipe lists, search endless recipe options by taste profile and diet restriction, and even food trends. As a very important bonus for novices in the kitchen, Yummly relies heavily on video content, with concise video instruction on how to recreate dishes masterfully, from simple delivered eggs, to complex French pastries.
Mind Your Calories
Of course, the indulgence of the holiday season can often result in reeling off course from any dietary consideration. Even the most disciplined healthy eaters can find themselves consciously unaware of calories consumed, macronutrients missed, and other important dietary considerations unaccounted for. While temptations can certainly throw the most health-conscious eaters off guard, the key to remaining offensively in control of one's health and fitness goals lies in the ability to seamlessly account for daily intake.
While there are various fitness trackers available, Under Armour's MyFitnessPal reigns supreme as an effective tool for anyone looking to track calories, macronutrients, and other food factors. With an extensive listing of nutritional information for everything from basic ingredients to restaurant menu items, inputting nutritional information is seamless within the app. In addition to the nutrition tracking available within the app, MyFitnessPal also tracks daily steps with a built-in pedometer, allows users to input exercises completed manually. The app's ability to interact with other linked fitness apps provides the highest level of flexibility, and the ability to track just about any measurable metric.
With targeted calorie counts, macronutrient intake, and other variables, users have measurable goals to keep in mind throughout the holiday season, and being able to tangibly keep track of those goals is a surefire method of ensuring success. Seemingly understanding the hectic nature of the holiday season, the app even sends notifications following each traditional meal period, reminding users to log their information for said meal.
Meditation On The Go
Though the holiday season certainly has a certain allure, and is chock-full of reasons to celebrate with friends, family, and loved ones, all of that revelry can certainly be stressful, resulting in feelings of anxiety, discomfort, occasional road rage, and other unpleasantries. In turn, these feelings of stress can be manifested physically, leading to negative effects ranging from mild family confrontation, to full-on meltdowns.
To avoid the mental health pitfalls of the holidays, various meditation apps can provide a moment of zen in the midst of chaos. Calm, a leading meditation app, provides traditional mindful meditation, guiding users to learn how to live in the moment, and find tranquility on the go. In addition to this traditional service, the app also features video lessons on mindful movement, stretching, and ways to incorporate bodily movements in the quest for serenity. Since stress can physically manifest itself in the form of neck knots and pains, this feature is especially helpful in the physical relief of stress. Finally, if holiday stress makes it difficult to fall asleep, Calm's Sleep Stories aide in the process of relaxation, and lull users to sleep with stories read by celebrities, and other soothing voices.
Long before mobile technology took over our lives, millions of individuals braced the holidays without the aid of technology. At best, notepads and clipped coupons provided some semblance of relief, but the idea of a virtual calendar garnered scoffs. At present time, digital technology has the potential to be a lifesaving tool throughout the holiday season, providing tools related to self-management, timing and personal organization, coupon saving, and other useful tools. By learning to utilize forward-thinking apps and web services, users can alleviate most of the chaos traditionally associated with the holiday season. From email streamlining apps, to recipe saving solutions, mobile technology offers solutions to keep you organized, streamlined, and totally e-sane throughout the holiday season. With these tips in mind, you can clip, save, unsubscribe, and plan your way to holiday bliss!